Four Seasons Hotel Casa Medina Bogota Opens in October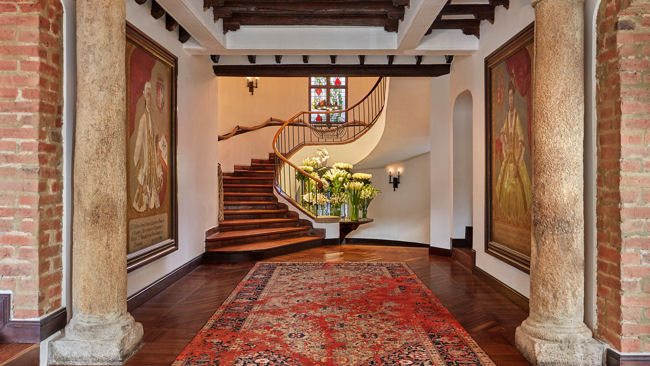 Long the favorite of the city's power players and an international clientele ranging from rock stars to heads of state, a beloved landmark now begins a new chapter in its storied history with the opening of Four Seasons Hotel Casa Medina Bogotá on October 15, 2015.

Careful restoration of the residential-style hotel has retained the French and Spanish-influenced design details of artist and architect Santiago Medina Mejia's original 1946 building, while technologies have been fully updated and modern luxuries added for today's most discerning travelers and local guests. Sixty-two rooms and suites – no two alike – have been beautifully redecorated taking advantage of unique features such as fireplaces or beamed ceilings.

An all-new dining concept will also be unveiled upon opening: Castanyoles Raciones y Tapas, named for the traditional hand-held percussion instruments also known as castanets. With a wood-burning grill and Spanish tiles inside and a broad terrace beneath a new glass atrium outside, Castanyoles will serve a Spanish-influenced menu for breakfast, lunch, dinner and cocktails, as well as offer gourmet items and Colombian coffee to go. The 16-seat private dining room is ideal for intimate celebrations, family dinners and business meetings.

Additional features include a full-service spa retreat and 24-hour gym for the exclusive use of Four Seasons guests.

Graciously appointed event spaces include the Casa Medina room for up to 120 guests to dine or 200 for a reception, as well as several other rooms for smaller gatherings or breakout meetings. Of special interest is the Los Rosales room, formerly the hotel's restaurant, with its handcrafted wooden walls, stone columns and wrought iron rails. It can accommodate groups from 25 for a meeting to 60 for a reception.

Business travelers need only stop by the front desk to fulfill any needs, and families will find the thoughtful amenities and services for which Four Seasons is renowned worldwide.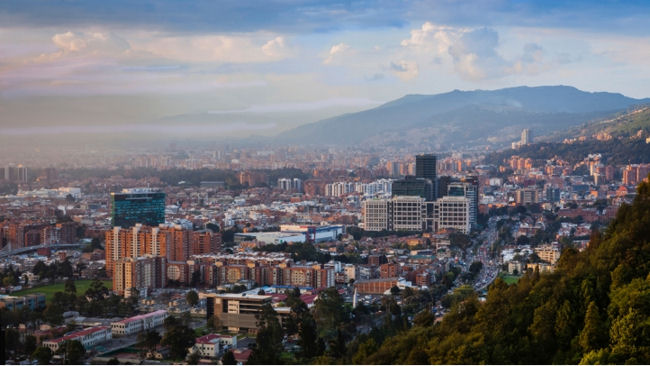 Welcome to Bogotá

Four Seasons Hotel Casa Medina Bogota will be the brand's first opening in the Colombian capital, to be followed by Four Seasons Hotel Bogota in early 2016.

Situated 2,621 meters (8,600 feet) above sea level, Bogota continues to re-invent itself. The cicloviá – when city streets banish cars in favor of cyclists and pedestrians – originated in Bogota decades ago and has since been adopted by urban centres around the world. The Jardín Botánico José Celestino Mutis (or Botanical Garden) highlights the city's 5,200 parks (yes, 5,200!), and hikers needn't go far to find plenty of open space, with the climb up Monserrate offering a particularly rewarding view of the city and surrounding Andes Mountains from 3,152 metres (10,341 feet).

An emerging food scene has re-christened an area of the city Zona G – for Gastronomy – near the financial and commercial core, where Four Seasons Hotel Casa Medina is also located. Since pre-Hispanic times, art has always been important to local culture as seen in the city's many historic churches and the spectacular Museo del Oro (Gold Museum), and today it's exemplified in the internationally-renowned Museo Botero featuring Colombia's own Fernando Botero as well as many other artists. Juxtaposition with the city's highly developed graffiti culture vividly illustrates the many facets of modern Bogota.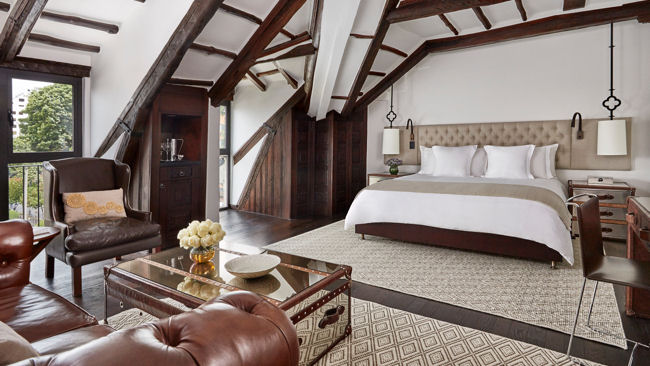 Now Accepting Reservations

In celebration of its grand opening, Four Seasons Hotel Casa Medina Bogota is offering the Experience More package, which includes a USD 100 hotel credit. For reservations, call (57-1) 325 7900 or book online. For restaurant reservations at Castanyoles, call (57-1) 325 7900. For groups planning meetings, weddings and other social events from November 15, 2015 onward, call the same number to speak to a Four Seasons Event Specialist.

Visit website: www.fourseasons.com/BogotaCasaMedina/‎